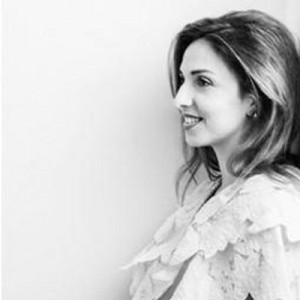 Hala Khayat
Director and Head of Sales at Christie's Dubai since 2007, Hala Khayat, plays a key role in the development of the Middle Eastern art market. She has a Bachelor's degree in Visual Communications from the Faculty of Fine Arts, Damascus, and a Master's degree in Design Studies from Central Saint Martin, University of the Arts, London. Khayat was listed as number 70 on the Arabian Business News list of the 100 most powerful Arabs under 40. In addition to her senior role at Christie's, Khayat lectures on Art History and the art market in the region. She is currently preparing a catalogue Raisonné on Syrian artist Louay Kayyali (1934-1977).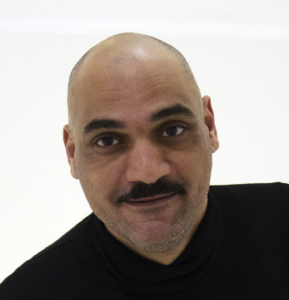 Tarek Abou El Fetouh is an independent curator lives and works in Brussels. His curatorial work includes "It's Happening in the Garage", Alexandria ; DisOrientation, House of World Cultures, Berlin (2003); Roaming Inner Landscapes, Alexandria (2004) and Sharjah biennale (2009), Durub Al Tawaya in Abu Dhabi (2013, 2014, 2015 and 2016). He initiated the Meeting Points -Festival for Contemporary Arts and curated the first four editions that took place in several cities in the Arab World, worked as the artistic directors of the event with curators, Frie Leysen for MP5 and Okwui Enwezor for MP6 and the Zagreb based collective WHW for MP7. Abou El Fetouh curatorial works include the exhibition of Home Works 6 organized by Ashkal Alwan in Beirut 2013. The exhibition was selected in the 2013 top ten lists of Art Forum, "Lest the Two Seas Meet" at MoMA Warsaw in 2015 and "The time is out of joint" in Sharjah and Gwangju 2016.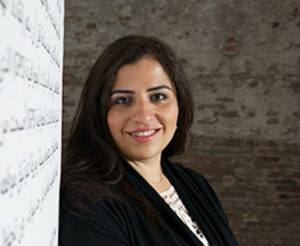 Reem Fadda is an independent curator, based in Ramallah. Previously, Fadda worked at the Guggenheim from 2010-2016 as Associate Curator, Middle Eastern Art, Abu Dhabi Project. From 2005 to 2007, Fadda was Director of the Palestinian Association for Contemporary Art (PACA) and worked as Academic Director for the International Academy of Art Palestine, which she helped found in 2006. She has been involved in many international exhibitions, including Liminal Spaces, a four-year artistic and political project consisting of conferences, tours, art residencies, and exhibitions in Palestine, Israel, and Germany; Ramallah Syndrome, part of the Venice Biennale in 2009; and Tarjama/Translation, organized by ArteEast, which featured 30 artists from the Middle East and Central Asia at the Queens Museum of Art, New York, and the Herbert F. Johnson Museum of Art, Cornell University. In 2009, she curated the Riwaq Biennale, Ramallah, with Charles Esche. Fadda is on the general assembly of the International Academy of Art and Kamandjati Association, the selection jury of the Young Arab Theatre Fund, and the steering committee of Decolonizing Architecture. She was granted a Fulbright scholarship to pursue her PhD at the History of Art and Visual Studies Department at Cornell University.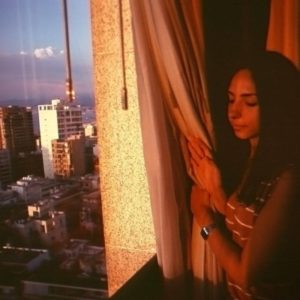 Fawz Kabra is a curator and writer. She earned her MA in curatorial studies at the Center for Curatorial Studies, Bard College (2013) and her BFA in studio arts at Concordia University in Montreal (2004). Previously, Fawz initiated and administered the Arts Grant Program at the Emirates Foundation, Art and Culture (2007) and went on to curate public programs at the Cultural Department, TDIC, Abu Dhabi (2008–2011). She co-curated the special project Brief Histories: Winter/Spring 2011 in Sharjah and Dubai, UAE (2011) and was Curator of Projects at Art Dubai in 2014. In New York, Fawz was Assistant Curator, Solomon R. Guggenheim Foundation, Abu Dhabi Project, and curatorial assistant for WS: Paul McCarthy at the Park Avenue Armory (2013). She curated the video program at ArteEast, Arts and Culture in Transformative Times (2013), co-curated the BRIC Biennial: Volume I, Downtown Edition at BRIC Arts and Media, Brooklyn (2014), and curated The Way Things Can Go a two-day symposium at the Armory Show (2015). Since 2012 she has been an editorial correspondent at Ibraaz, the online journal on contemporary visual culture in North Africa and the Middle East.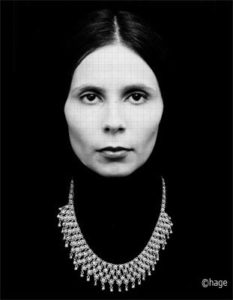 Christine Tohmé, selected as the curator of Sharjah Biennial 13 by the Sharjah Art Foundation, Beirut-based curator, Christine Tohmé is the founding Director of Ashkal Alwan, the Lebanese Association for Plastic Arts, established in 1993. Ashkal Alwan is a non-profit organisation that supports contemporary art through numerous initiatives including the multidisciplinary platform Home Works: A Forum of Cultural Practices, initiated by Tohmé in 2001. Other initiatives include Video Works, a grant and screening platform supporting the development, production and diffusion of projects by artists and filmmakers residing in Lebanon, created in 2006, and Home Workspace Program, a tuition-free, interdisciplinary study programme founded in 2011.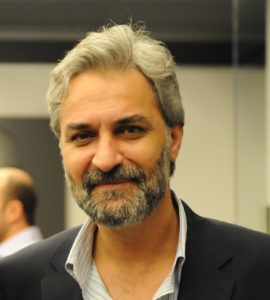 Safwan Dahoul is a Syrian artist and one of the foremost painters in the Arab world, Safwan Dahoul has repeatedly demonstrated how contemporary modes of figuration can describe the psychic terrain of a region that is in constant flux. Dahoul's paintings are held in numerous private and public collections, including the Institut du Monde Arabe, Paris; Barjeel Art Foundation, Sharjah; National Museum, Damascus; The Samawi Collection, Dubai; The Farjam Collection, Dubai; the Arab Fund for Economic and Social Development, Kuwait.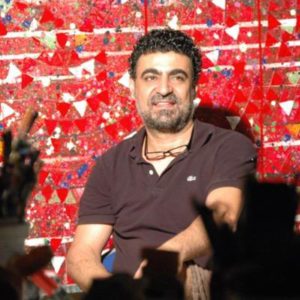 Thaeir Hilal is a Syrian artist and graduate of Faculty of Fine Arts, University of Damascus. As a longtime resident of the Gulf, Helal has contributed to the regional art scene with an extensive exhibition history that includes solo exhibitions at such venues as the Sharjah Art Museum (2000), in addition to awards from Tehran's Contemporary Painting Biennial (2005) and the Sharjah Biennial (1997). Helal has also influenced the development of local painting as a Senior Member of the Sharjah Arts Institute, and a Professor at the Fine Arts College, University of Sharjah, where he has encouraged emerging artists. Helal's works are housed in private and public collections throughout the Arab world, including the Sheikh Mohammed Bin Rashid Al Maktoum Collection, U.A.E.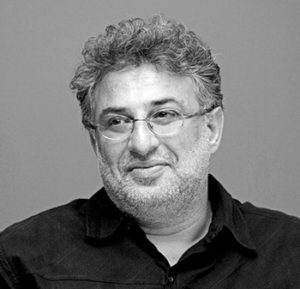 Ismail al-Rifai  Al-Rifai was born in Raqqa, Syria in 1967. He obtained his B.A in Fine Arts from the College of Fine Arts at Damascus University. He is a member of the Syrian Fine Arts Syndicate as well as the UAE Fine Arts Society. Al-Rifai works as a researcher in the Department of Culture and Information in Sharjah and participated in many exhibitions in Syria, UAE and other Arab and foreign countries and has won many awards including the award of Fine Arts Syndicate Chief in Syria in 2002, as well as the distinguished Painting Prize in the Sharjah Open Art Exhibition, and the UAE Fine Arts Society in 2004.
Want to become a SAFIR Mentor?
If you are an experienced curator, gallery manager or artist, that has a keen interest in supporting art and the development of contemporary artists, then we would like welcome you to join SAFIR as a mentor by downloading and filling out our Mentorship form below and then emailing it back to us on info@safirart.org.